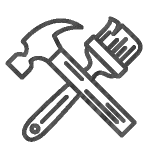 Handcrafted & High Quality
Handcrafted goods made with care from high-quality hand-picked materials.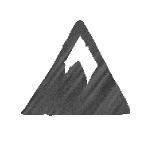 Exclusive, Original, & Traditionally Inspired 
Unique designs created to suit your needs and fit your personality.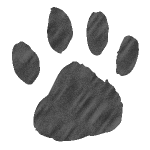 Founded In Respect
The Leather Smithy is founded on the belief of respecting the animal life in which the leather comes from, thus takes measures to minimize any waste. Our handcrafted process provides a more sustainable model for the environment.
The Leather Smithy will use the information you provide on this form to be in touch with you and to provide updates and marketing. By signing up, I understand I'm opting in for promotional sales, marketing, plus newsletters.
What customers are saying....
"Absolutely gorgeous. Pictures do not do it justice. I would highly recommend the Leather Smithy and I will be purchasing from this shop again."
"I love the guitar strap that Lauren made for me. I have been using it every night on tour! She made it quickly, shipped it the way she said she would, and every part of getting this together with her was great. She's an incredibly skilled artist and is easy to work with."
"Love it, thank you! The seller kept me notified and item arrived quickly. A lovely handcrafted touch for my dance studio keys. Thank you!!!"
"Very quick turn-around. The leather is top quality too, Lucy my basset hound knows when she gets a new collar, so she pranced around with it."
"Beautifully crafted! Thank you so much!"
"I ordered a custom made guitar strap with a scene from Mount Katahdin on it. The owner, Lauren, listened to my fragmented description of the vision from my mind's eye, artistically designed and created by hand, a stunning image of my husband's mountain refuge. She mastered this without ever having been there! The outcome surpassed my expectations by far. I received it sooner than expected and was awestruck by the quality of leather. Needless to say, my husband LOVES it!"
"Such a sweet bracelet...I wear it every day along with others...want more!"
"I purchased this item for my boyfriend for his birthday and he absolutely loves it! He is kind of a snob when it comes to high-quality so I did my research to find this shop. I couldn't be more impressed with the way this strap was handcrafted, the design is beautiful, and the shop owner was so friendly!"
"This is the second one I have purchased. We got a second dog. The dog collar is well-made and has a understated stylishness about it. It is well worth the money"
"Even more beautiful than expected! Purchased for my horse-crazy, bass-playing mom for mother's day and she LOVES it!"
"Key ring arrived in a timely fashion. The leather is mahogany in color, very attractive. The quality of the tool work is outstanding. I couldn't have asked for more!"